The first dollar of every bottle sold is donated to organizations that serve American heroes like these.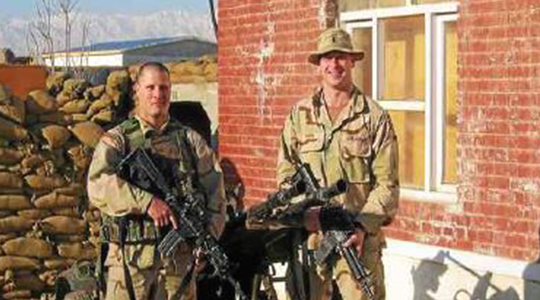 Capt. Justin Nash – U.S. Army – Connecticut
Capt. Nash served in Afghanistan after graduating from West Point, but his military career was cut short due to severe combat injuries. Justin started a government contracting business, Veterans Construction Services, which has completed many contracts to build handicapped accommodations for wounded vets. He also founded Til the Duty is Done, a nonprofit that aids veterans in need. Thanks to support for Work Vessels for Vets and Salute American Vodka, Justin received more than $20,000 in new construction tools for his work serving fellow veterans.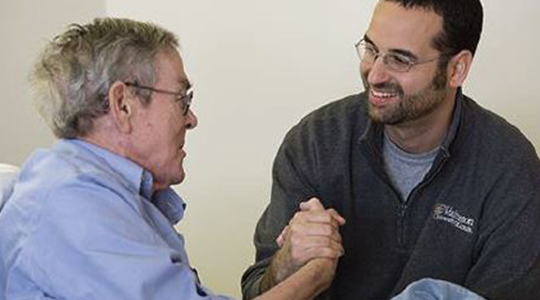 Sgt. Mike Pereira – U.S. Army – Missouri
Sgt. Pereira is preparing for a career as a mental health counselor for veterans. Moved by the tragic deaths of friends following his time in Afghanistan, he is actively working to prevent veteran suicide. Mike contacted Work Vessels for Vets when his laptop broke in the middle of exams. The nonprofit immediately shipped him a replacement. Thanks to support from Work Vessels for Vets and Salute American Vodka, Mike is able to continue his studies to reduce the national tragedy of veteran suicide.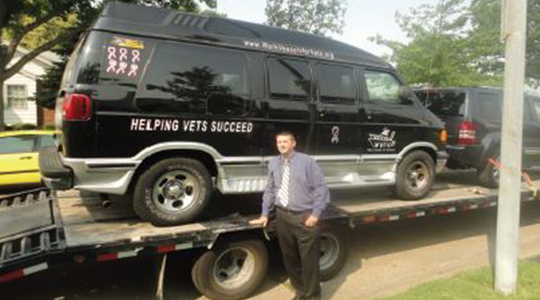 Sgt. Tim Smith – U.S. Army – Missouri
Sgt. Tim Smith, Iraq vet and founder of Patriot Commercial Cleaning, created his business to provide an opportunity for veterans when they return from combat. Sgt. Smith received a van, cleaning equipment, and guidance from Work Vessels for Vets. Thanks to support through Work Vessels for Vets and Salute American Vodka, Patriot Cleaning is growing and now employs 40 fellow veterans in Missouri and Illinois.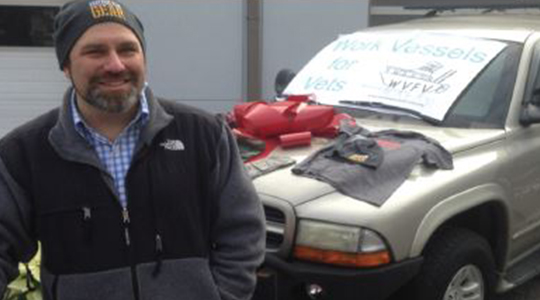 Tsgt. Stephen D'Amico – USAF – Rhode Island
Tsgt. D'Amico was medically retired after a severe leg injury. His company, Broken Gear Wear, hires veterans to make an apparel line that inspires disabled vets, disabled athletes, and people who are "Broken, but not Beaten," the company's tagline. Thanks to support from Work Vessels for Vets and Salute American Vodka, Stephen received a refitted SUV and screen printing equipment to get him started. Broken Gear Wear has outfitted Veterans Day parades in New York, Philadelphia and Los Angeles.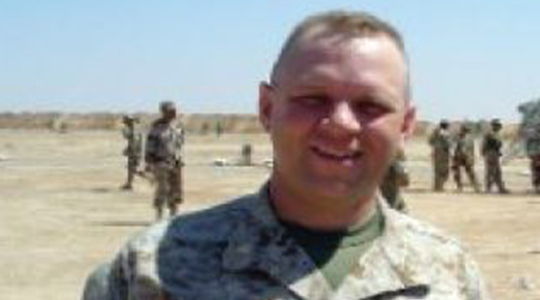 Lt. Col. Michael Zacchea – USMC – Connecticut
Michael Zacchea is a retired Lt. Col with a Purple Heart. He runs UConn Business School's Entrepreneurial Bootcamp for Returning Disabled Veterans (EBV). With the help of Work Vessels for Vets and Salute American Vodka, he is able to give back to fellow veterans and reintegrate them into the workforce.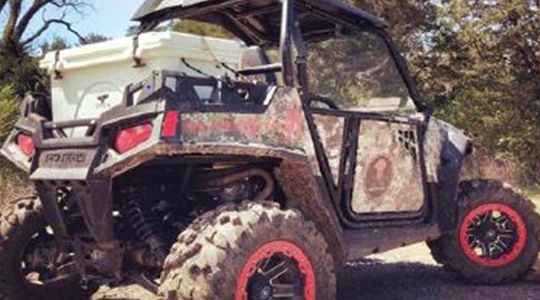 Adam Mattis – U.S. Army – Tennessee
Adam Mattis was injured in Iraq, making his enjoyment of long hunting trips on foot impossible. Work Vessels for Vets gave him an AWD ATV for his innovative charter hunting business, Orion's Kin, and supported his video business, which aired hunting episodes on the PURSUIT Channel on cable television, which has since matured to the Orion's Kin Productions. Thanks to Work Vessels for Vets and Salute American Vodka, Adam continues to help his fellow veterans make the transition to civilian careers through his additional business offering executive coaching.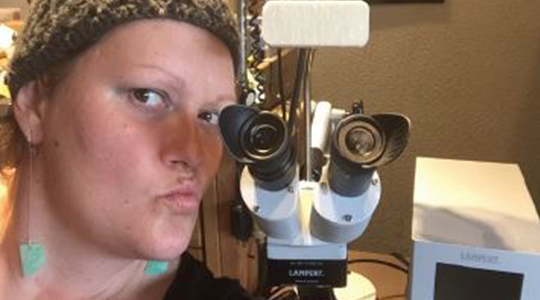 USA SFC Tara Hutchinson – San Antonio, TX
Tara Hutchinson is a 10 year vet who was severely injured on patrol in Iraq when her vehicle was struck by an IED. The blast took her right leg and caused brain injuries and other disabling conditions. Her strong will to live and perserverance to recover involved tedious work to regain control of her fine motor skills. Work Vessels for Vets and Gesswein Jewelry Co worked to give Tara a $5,000 precious metal welder with adaptive microscope to accommodate her needs. She now offers one-of-a-kind fine jewelry and honors fallen military women with a line of necklaces, rings and earrings in their birthstones of remembrance at tarahutchjewelry.com.
USA Sgt. Steve Acheson – Wisconsin
USA Sgt Steve Acheson, of Wisconsin, was injured in Iraq. Thanks to Work Vessels for Vets and Salute American Vodka, Steve was provided with computer equipment and a refrigerator truck to deliver organic farm products to his many commercial and CSA customers. He hires fellow veterans, and pays it forward by helping his community.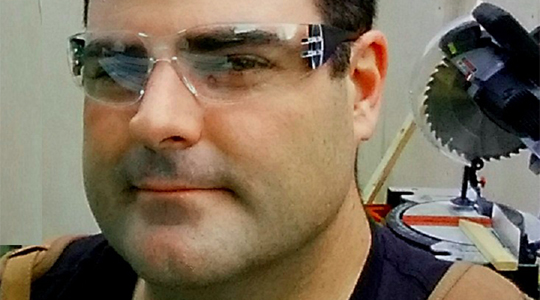 Petty Officer James Wright – U.S. Navy – Connecticut
Veteran U.S. Navy Petty Officer James Wright served nine years as a Hospital Corpsman and a member of the Navy's elite Search and Rescue Team.  He was assigned to the U.S. Marine Corps to forward divisions in Iraq and Afghanistan where he was the "Doc" for 250 combat Marines, providing aircrew and emergency medical care in support of search and rescue missions. Wright was responsible for daily medical operations and logistical support.  He also conducted training that aided in the rebuilding of the communities in Afghanistan and Iraq through patrolling, securing, policing efforts and community outreach by taking care of any patient in these war-torn villages. He's earned military decoration by the U.S. Navy and the U.S. Marine Corps.   Thanks to Work Vessels for Vets, Salute American Vodka, and its Connecticut distributor, Brescome Barton, Inc., James received the tools he needed to grow his own business, General Handyman Service LLC, which he launched after earning his college degree.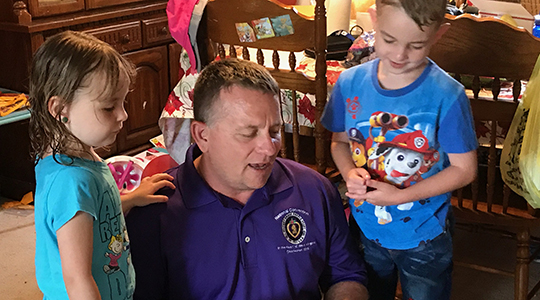 Captain James McCormick – U.S. Army – West Virginia
Veteran James McCormick enlisted in the U.S. Army at just 17 years old. McCormick started as a private and worked his way up to scout section sergeant, leading 16 soldiers at just 22 years old. Sixteen years later, he completed two tours in Iraq, during which he worked as a branch armor officer for transportation, securing convoys as part of operation Desert Storm and Iraqi Freedom. He was wounded on three separate occasions during combat for which he received three Purple Heart Medals. He medically retired in 2009 as company captain. After retiring, he went back to his roots and started Raising Cane Farm in West Virginia. The farm grows and harvests bamboo for food, timber, and crafts and serves as a respite retreat for returning combat-wounded veterans and families of fallen soldiers, as well as an education facility for veterans to learn the tools of the trade. In 2010, Work Vessels for Vets awarded Raising Cane Farm a $5,000 for work to expand the farm's operations.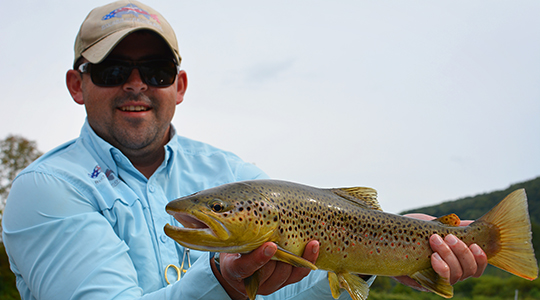 Dan Laffin – Army National Guard – Connecticut
Veteran Dan Laffin enlisted in the Army National Guard following the September 11, 2001 attacks. He served for seven years and was wounded in Afghanistan, eventually earning a Purple Heart at the completion of his service. After finding fly fishing as a therapeutic outlet for himself, he founded the Northeast chapter of Rivers of Recovery, a national nonprofit that takes wounded veterans on therapeutic fly fishing trips. Laffin turned to Work Vessels for Vets for assistance in obtaining a drift boat, which the nonprofit was able to provide.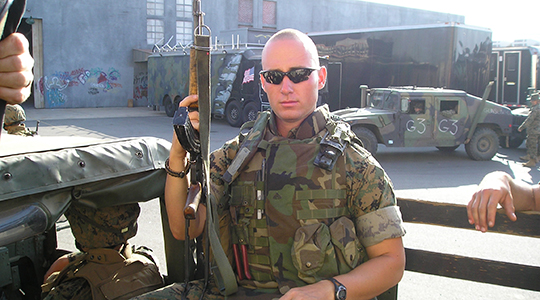 Greg Trost – USMC– New Hampshire
Veteran Greg Trost served eight years in the United States Marine Corps. After serving a tour in Iraq, Trost decided to start his own video production company, No Surrender Productions. In 2013, Trost turned to Work Vessels for Vets for assistance in pursuing his new endeavor. After reviewing his business plan and need for video equipment, the nonprofit awarded him with a slider, valued at $1,200.  The nonprofit continues to offer planning and "vessel" support to Trost as his business grows.
Looking for More Information?
Find Salute Distributors Near You
Mix it Up with a Salute Beverage