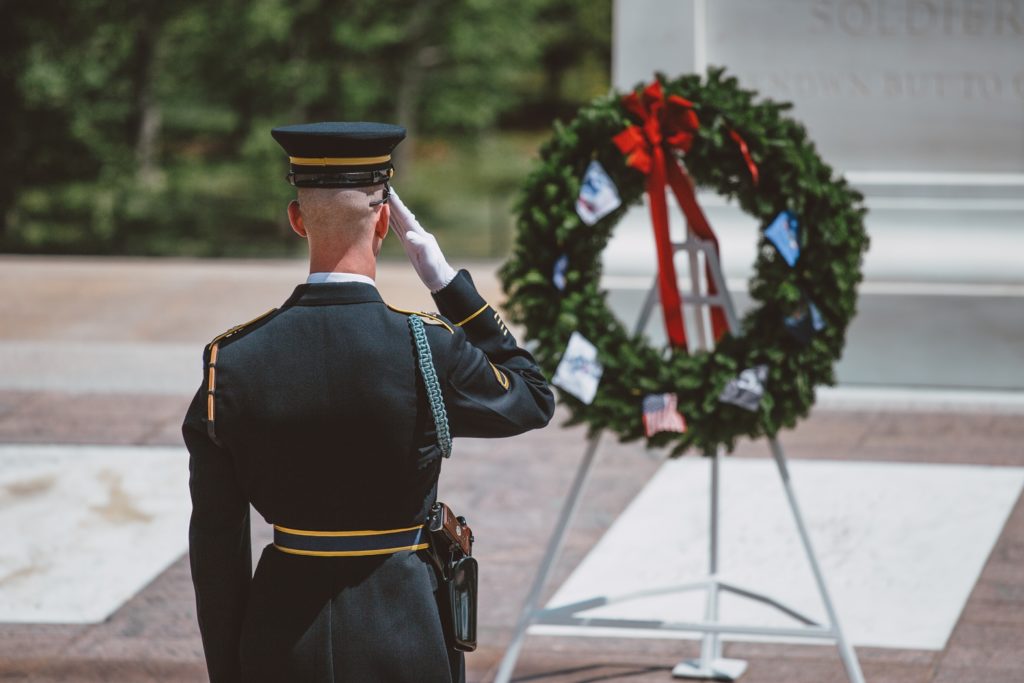 Every year on November 11, the United States celebrates Veterans Day. On this day, Americans commemorate the brave men and women who have sacrificed and continue to put their lives on the line daily, in times of war and times of peace, for our country.
Veterans Day, formerly known as Armistice Day, was first observed on November 11, 1918 to honor the one-year anniversary of the end of World War I. In 1938, Congress declared November 11 a federal holiday. Following World War II and the Korean War in 1954, the holiday's name was officially changed to Veterans Day to pay tribute to American veterans of all wars.
Fourteen years later, controversy surrounded the timing of Veterans Day. In 1968, under the direction of President Dwight D. Eisenhower, Congress passed the Uniforms Holiday Bill, which created three-day weekends for federal employees. The new law designated the celebration of four national holidays, including Washington's Birthday, Memorial Day, Columbus Day and Veterans Day, to Mondays. Under the new law, Veterans Day was to be observed annually on the fourth Monday of October.
The first Veterans Day under the new law was celebrated on Oct. 25, 1971. Many states did not agree with the new law and continued to celebrate Veterans Day on the original date. President Gerald Ford also did not agree with the change because of the date's historical meaning and in 1975 he changed Veterans Day back to its original date. Since then, Veterans Day has been observed on November 11.
Today, veterans represent different ages, races and ethnicities, gender identities, and socioeconomic backgrounds. They are parents. They are children. They are friends and neighbors. Veterans Day is often celebrated with parades and tribute services in towns and cities across the country. A moment of silence is often given in schools and during major events, including professional sports games and concerts.
For Salute American Vodka, every day is Veterans Day. The company works year-round with distributors, retailers, and charity partners to donate the first dollar of every bottle sold to support veterans, ensuring there are enough resources to help veterans of all ages transition from military to civilian life.
"It is our privilege to help veterans in communities across the country through the sale of our craft, American-made spirit," says John Niekrash, President of Salute American Vodka. "As a country, we cannot do enough to thank and support our veterans as they transition from military to civilian life."
Salute American Vodka donates one dollar of every bottle sold to support veteran organizations. To learn more, visit our mission page.