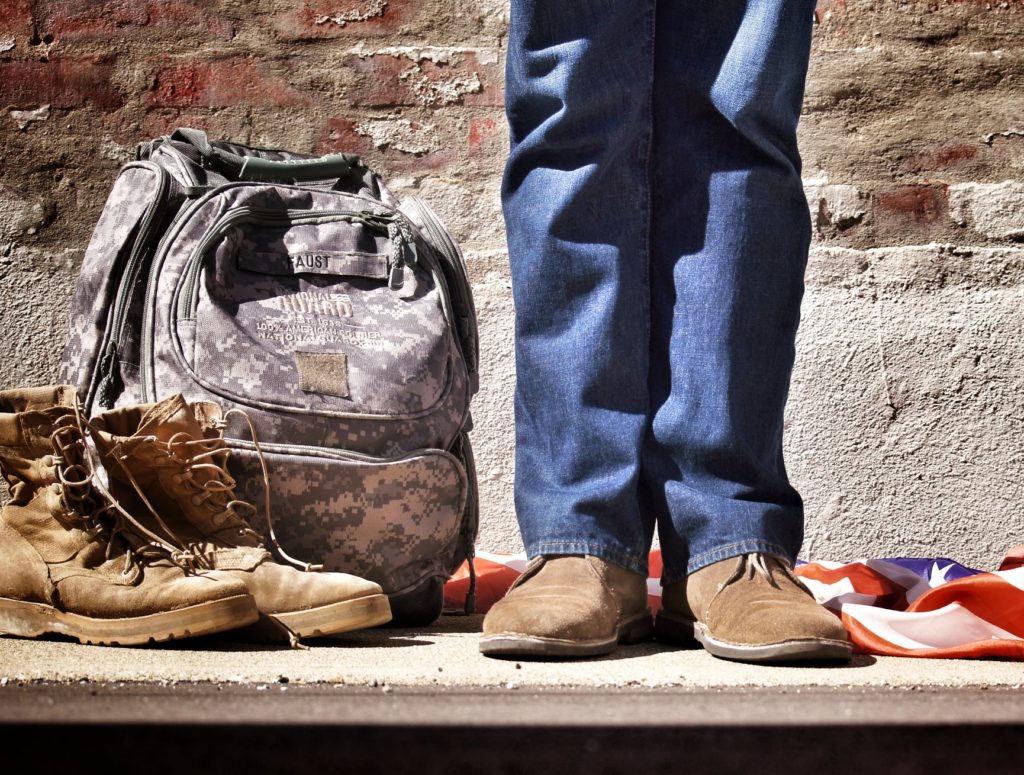 For many Americans, the holiday season is the most wonderful time of the year: time is spent with family and friends, feelings of gratitude abound, festive traditions are celebrated, and endless amounts of great food are enjoyed. But for some veterans, the stress of the holidays can trigger feelings of isolation, depression, loss, and mourning. And, they need our support.
Post-traumatic stress disorder (PTSD) is a debilitating anxiety disorder that occurs after experiencing trauma. PTSD, if left untreated, can lead to depression. According to the U.S. Department of Veterans Affairs, one in 10 veterans over the age of 65 is depressed. Depression can lead to thoughts of suicide and an increased risk for additional mental and physical health problems.
Since the 9/11 terrorist attacks, more than 2.7 million service members have been deployed to war zones for what is now the longest sustained period of conflict in America's history. It is our responsibility to ensure our veterans, who voluntarily put their lives on the line every day to protect our country, get the mental, physical, and financial help they need when transitioning from military to civilian life and in tough times, such as the holiday season.
For those of you who don't know me, my name is Ray Palumbo. I served in the United States Army for 34 years and retired as a three-star general. Over the course of my career, I witnessed first-hand the toll that combat deployments, long separations, and other trauma take on those who protect our liberty and well-being. For this reason, I am actively involved with several nonprofit organizations across the country that help our returning veterans and their families get the help they need to live purposeful, fulfilling, and productive lives.
As a Salute American Vodka ambassador, I lead the company's board members through a selection process alongside charity partners to identify those most in need. I also work directly with one of Salute American Vodka's primary charity partner: Boulder Crest Retreat.
Founded in 2013, Boulder Crest Retreat is the nation's first private wellness center serving active-duty, reserve and National Guard personnel, veterans, and their family members. The rural wellness center, which has two campuses – one in Virginia and one in Arizona – offers free, world-class, short-duration, high-impact retreats that work to improve the physical, emotional, spiritual, and economic well-being of our heroes dealing with PTSD and combat-related stress.
Companies like Salute American Vodka are stepping in to help the veteran community where federal, state, and local government programs fall short. Nonprofits across the country are working together to provide our heroes year-round access to mental, physical, and financial support.
In the midst of the giving season, please think of our veterans. Every bit of support can go a long way.
Salute American Vodka donates the first dollar of every bottle of vodka sold to organizations that support veterans and other American heroes. To learn more about Salute American Vodka's charity partners and meet some of the veterans who they have helped, click here.